Year: 2023
Location: LIMERICK CITY
DIRECTOR: Samar NezamABad, Sinead gaughran.
WIP akaWork in Progress
Work in Progress, an exhibition of work by current by the LSAD Exhibition Society's, Opened on Tuesday 28 March at 5pm in the Church Gallery.
On show was artwork that the displaying artists self-define as works in progress. Over forty students will be exhibited, ranging across all years of fine art and design.
the LSAD fine art and design students displayed there work that was unfinished, part of a larger body of work/research, or considered in-progress to showcase studio practice and process. Particularly for fourth year students who neared the completion of their graduate collections.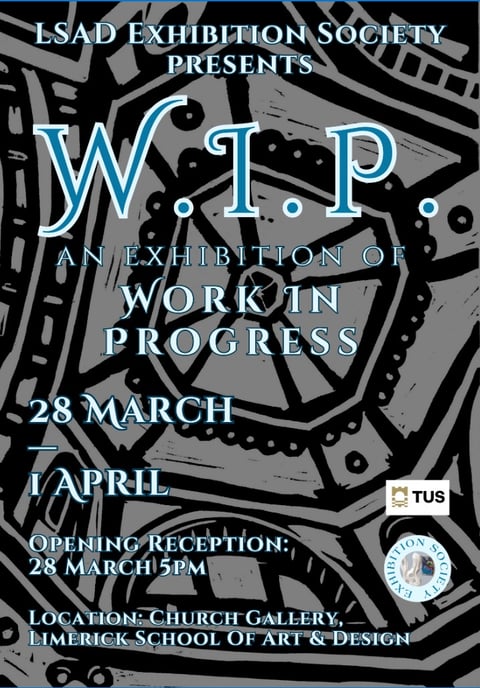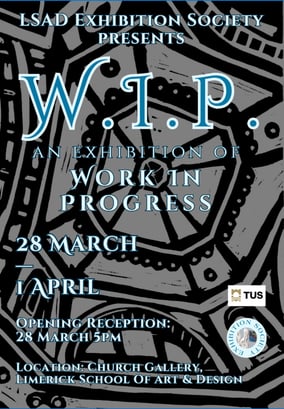 SimuLTANEOUSLY BOTH A MASTERPIECE AND A
Work in Progress...